About Us
Frontier Business is here to help with your internet, voice, and communication needs.
Why Choose Frontier?
Because reliable business technology should be a given.
At Frontier Business®, we really take the time to get to know our customers. We focus on your business needs, so we can deliver customized solutions for real business problems. We provide dependable options for businesses of nearly any size, in any industry. That's what we call Custom(er) Fit™.
Flexible packages and billing options
24/7/365 Technical Support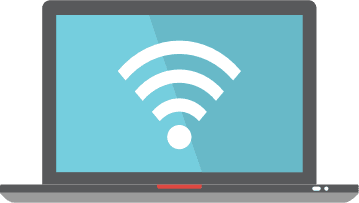 Maximize Business Productivity with Internet from Frontier Business
We offer high-speed internet options (services and products vary depending on location) that keep pace with your day-to-day activities such as video conferencing, email, and file sharing. A dedicated line provides consistent high speeds instead of competing for cable bandwidth.
Stay connected with wireless networking—giving your business the capability of networking several computers to one broadband connection—without worrying about safety or security. Further streamline your business with Frontier Simply Wi-Fi Secure and benefit from features such as customer Wi-Fi and analytics.
Get to Work
Get Business Done Faster with FiberOptic Business Internet
We know you need fast internet, especially with all the smart devices businesses use. If you use the cloud or send large files, your upload speed shouldn't be half as fast as your download speed. Make sure all of your internet is fast with FiberOptic (services and products vary depending on location).
Learn more about FiberOptic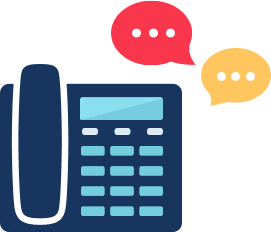 Ensure Your Customers Are Heard with Frontier Business Phone Service
At Frontier Business, we offer solutions for nearly any size of business—in nearly any industry. We have a range of voice services with features you need and scalability for your business–at affordable prices.
If you need a more robust phone system, we also offer premium features such as texting, conferencing, and VoIP.
Get Connected
Have additional questions?
Call Frontier customer service
or visit our Help Center