Your DISH Network Channel Guide
Search for What You Want Before You Order.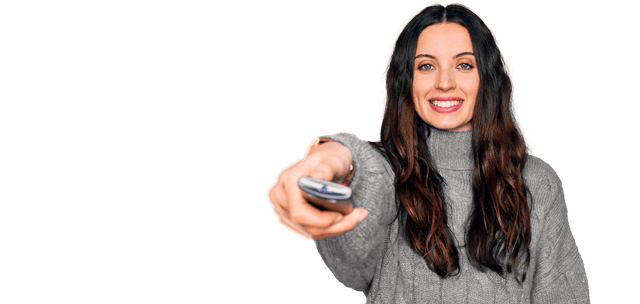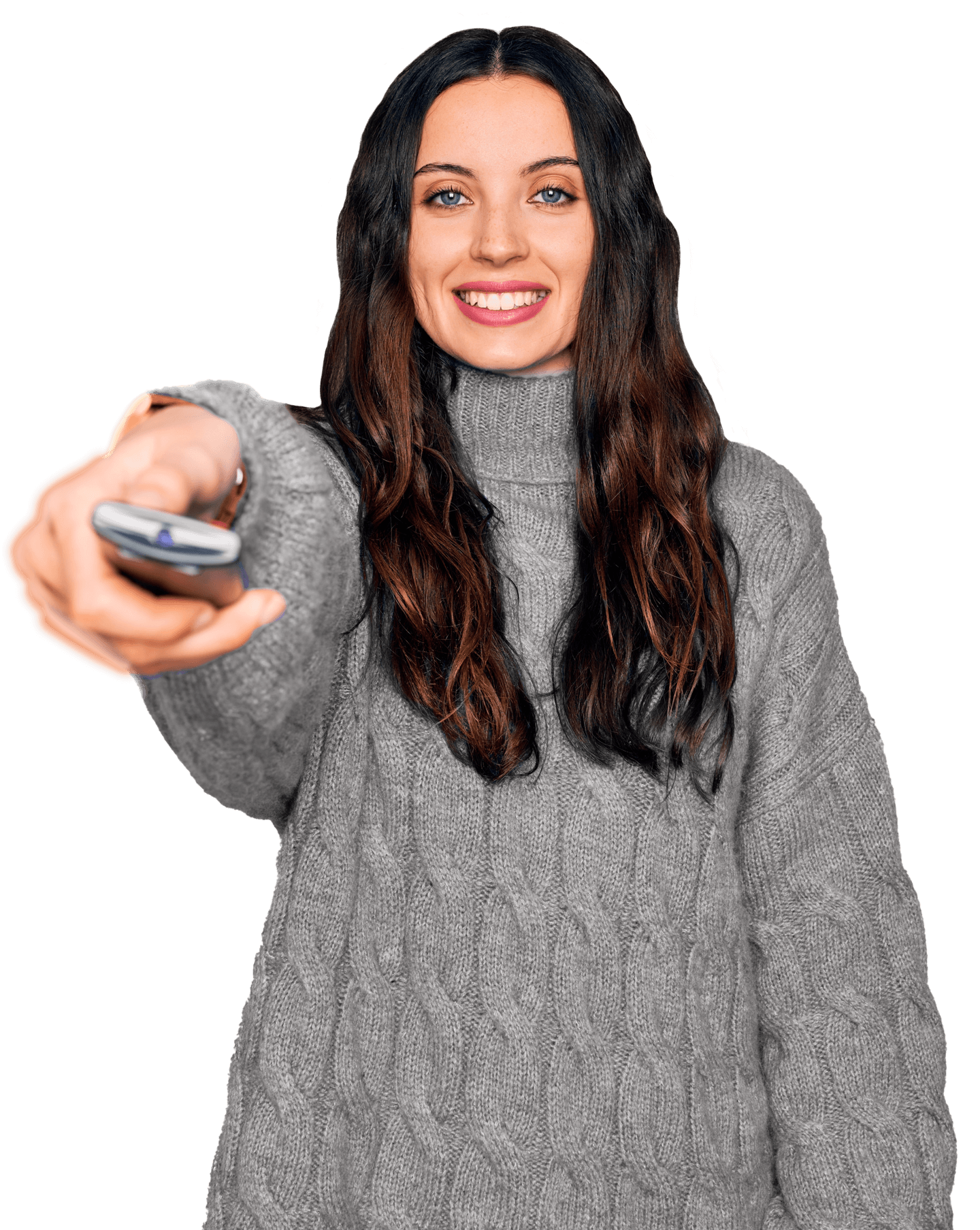 Your Complete List of DISH Network Channels
From access to the Pac-12 Network, ESPN, Disney, BBC, C-SPAN, HGTV and hundreds of more channels, DISH® Network has something for everyone in the family. Use the DISH Network channel guide to discover your complete channel lineup. For the full list of available channels, download the appropriate PDF:
Download DISH Guide
Download DishLATINO Guide
Customize Your DISH Channels Package
You asked, we listened. Now you can customize your DISH channels package to add more movies, sports, TV shows for kids, even hunting and fishing channels for the outdoors enthusiast.
DISH Movie Pack
Hallmark Movies and Mysteries
Encore Suspense
Universal HD
Crime & Investigation HD
Palladia HD
MoviePlex
IndiePlex HD
Retroplex HD
MGM HD
Sony Movie Channel
PixL
World Fishing Network
FXM
Multi-Sport Pack
NFL Redzone
NFL Network
NBA TV
NHL Network
Big Ten Network
Pac-12 Network
beIN Sports
beIN Sports 2
ESPN Goal Line
ESPN Bases Loaded
Outside TV
Root Sports Pittsburgh
Root Sports Rocky Mountain
Root Sports Northwest
Sun Sports
MASN
NESN
Comcast Sports Network Chicago
Comcast Sports Network Mid-Atlantic
Comcast Sports Network California
SportSouth
FOX Sports 2
FOX Sports San Diego
FOX Sports Detroit
FOX Sports Cincinnati
FOX Sports Arizona
FOX Sports Midwest
FOX Sports West
FOX Sports North
FOX Sports South
FOX Sports Ohio
FOX Sports Florida
FOX Sports Southwest
SportsTime Ohio
Altitude
SEC Network
Longhorn Network
Showtime
Showtime
Showtime West
Showtime 2
Showcase
Showtime Extreme
Showtime Beyond
The Movie Channel
The Movie Channel Xtra
FLIX
Don't Miss A Beat with DISH Satellite Music Channels
Amplify your DISH experience with Satellite Music Channels. With DISH Music, listen to your favorite albums and artists on any DISH connected device or Play-Fi speaker in your home. After downloading the DISH music app you can instantly stream music from services like iHeartRadio, Pandora, and more to any room in your home.
Never Miss A Game Again with DISH Sports Channels
As any sports fan will tell you: network television does not cut it for sports coverage. Not only does DISH have a sports package, it has also curated sports into different packages for every kind of sports fan. From multisport fans, or one league sport fans to NASCAR—DISH has a sports package perfect for you.
DISH Important Terms and Conditions
Offer for new and qualifying former customers only.
Requires credit qualification and 2-year commitment. Upfront activation and/or receiver upgrade fees may apply based on credit qualification. Offer ends 4/12/23.
2-Year Commitment: Early termination fee of $20/mo. remaining applies if you cancel early.
Included in 3-year price guarantee at $79.99 advertised price: America's Top 120 programming package, local channels, HD service fees, and Hopper Duo for 1 TV.
Included in 3-year price guarantee for additional cost: Programming package upgrades ($94.99 for AT120+, $99.99 for AT200, $109.99 for AT250), monthly fees for upgraded or additional receivers ($5-$7 per additional TV, receivers with additional functionality may be $10-$15).
Regional Sports: RSN Surcharge up to $3/mo. applies to AT120+ and higher packages and varies based on location.
NOT included in 3-year price guarantee or advertised price (and subject to change):
Taxes & surcharges, add-on programming (including premium channels), DISH Protect, and transactional fees.
Premium Channels 3 Mos. Free: After 3 mos., you will be billed $30/mo. for Showtime┬«, STARZ┬« and DISH Movie PackÔäó unless you call or go online to cancel.
Remote: The DISH Voice Remote with Google Assistant requires internet-connected Hopper, Joey or Wally device. Customer must press the Voice Remote button to activate the feature.
Other: All packages, programming, features, and functionality and all prices and fees not included in price guarantee are subject to change without notice. After 6 mos., if selected, you will be billed $10.99/mo. for DISH Protect Silver unless you call to cancel. After 3 years, then-current everyday prices for all services apply. For business customers, additional monthly fees may apply. Free standard professional installation only.
┬ę 2022 DISH Network L.L.C. All rights reserved. SHOWTIME┬« is a registered trademark of Showtime Networks Inc., a CBS Company. STARZ┬« and related channels and service marks are property of Starz Entertainment, LLC.