We're showing information for 77044.
Get Reliable Business Internet and Phone Service for Your Houston Business
Provide your customers and staff with fast and reliable business Internet and phone in Houston
Call 1-888-491-2192 Now to Get Frontier Business Internet & Phone
Product and Pricing Offers Houston Businesses
Business Internet + Voice
$79
98
/mo
per month for 24 months. One-time charges, taxes and surcharges apply. Includes one OneVoice line.

Call to Order 1-888-491-2192
*2-year price guarantee on monthly Frontier Internet service rate does not include taxes or governmental surcharges.
For new business Internet customers only. Max speeds are wired. Wi-Fi, actual & average speeds vary. Performance details: frontier.com/internetdisclosures. A $95 activation charge applies. A $9.99 fee applies when Internet is disconnected. OneVoice Phone Service: Voice service order or install charge may apply. Nationwide long distance excludes 900, international, directory assistance and dial-up calls. Subject to availability. Cannot be combined with other offers. Other restrictions, Frontier policies and service terms apply.
Guide to Frontier Business Internet and Phone Service in Houston, TX
Home to well over 100,000 small businesses and boasting the second highest number of Fortune 1000 companies in the country, Houston is certainly a business-friendly city. Whether you are a large business that serves thousands of customers or a small operation just getting your feet underneath you, having reliable business Internet and phone service is vital. That is why Frontier is always looking to improve products and services to help benefit our customers. One such improvement was acquiring Verizon's wireline and broadband networks in Texas. This move allows Frontier to offer a full suite of services to a whole new range of customers in these areas. "Does Frontier offer high-speed internet in my area?" Give us a call to find services near you.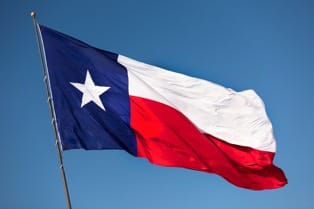 Help Your Business Communications Run Smoothly
99.9% network reliability
Dedicated business internet connection
Unlimited nationwide calling
24/7 business-class support included
Enhance Your Professional Image with Frontier Business Phone
It's important to maintain a professional image when communicating with your clients, partners, and investors, which is why quality business phone services should be a must-have for virtually any company. Whether you're a young startup or one of the many multi-million dollar energy corporations based in Houston, having smooth, reliable business phone service from Frontier can enhance your customer and partner interactions and give your company the polished persona you need to accomplish your goals.
Big businesses looking for a reliable way to process bulk calls are sure to love the line hunting options and unlimited lines available with Frontier business phone. If your company is smaller, you'll love the fact that Frontier gives you a lot of bang for your buck, with features like call forwarding, three-way calling, caller ID, and basic voicemail included. And whatever size company you run, you can tailor your Frontier business phone plan to meet your needs with premium features like call transfer, automatic busy redial, and automatic call return.
Frontier Business Internet Gives Your Houston Company a Competitive Edge
Houston has long been a home of innovation and technological excellence, and most Houstonian businesses strive to continue that tradition of progress. That's why it's so important to make sure that your company has the tools it needs to grow and succeed.
Frontier Business offers the high-quality business internet services you need to keep your company moving forward. With Frontier, you can enjoy a dedicated line, meaning you won't see your speeds slow down during peak usage hours. And because Frontier delivers your connection, you can enjoy faster customer response times, smoother uploads and downloads, and an overall more professional image for your business.
Of course, getting Frontier business Internet doesn't just mean you'll get fast speeds and enhanced reliability. You'll also get the VIP treatment, with superior assistance and customer service. We can provide professional on-site installation, wireless networking, and static IP options to help make your company's business Internet experience even smoother. We also deliver round-the-clock Technical Support to help you if you ever do experience connectivity issues or outages with your high-speed internet.
| | |
| --- | --- |
| | Government ( 14% ) |
| | Mining and Logging ( 3% ) |
| | Construction ( 7% ) |
| | Manufacturing ( 7% ) |
| | Trade, Transportation & Utilities ( 20% ) |
| | Information ( 1% ) |
| | Finance & Insurance ( 3% ) |
| | Real Estate, Rental & Leasing ( 2% ) |
| | Professional & Business Services ( 16% ) |
| | Educational & Health Services ( 13% ) |
| | Leisure & Hospitality ( 10% ) |
| | Other Services ( 4% ) |
Source: Texas Workforce Commission, 2016 Annual Average
Frontier Helps the Forney School District
The Forney Independent School District in Texas had an ambitious plan to implement a new digital learning initiative that would enable thousands of students to wirelessly access online learning resources simultaneously. Plus, they needed centralized network management, simplified guest access, and user location tracking. But how could they facilitate something of this scale? The Bluesocket vWLAN solution was able to deliver the results they needed.
Read Case Study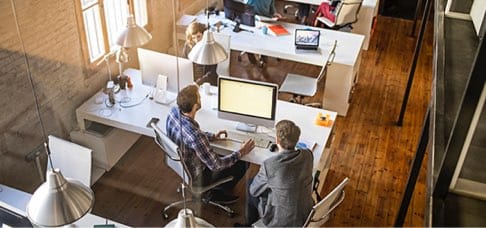 Broadband Advancement in Houston and across Texas
Connected Texas was established to connect the Texas Department of Agriculture with local broadband providers. Their original goal was to accurately map, then improve, broadband coverage throughout the state of Texas. This forward thinking has helped make Texas the 45th most connected state, which may not seem like much, but is actually quite an achievement given the size of Texas relative to the average state. This is more apparent when considering that 95% of the population is being served at an average speed of 25 Mbps or higher.
Connected Texas ceased operations at some time during 2015, but Texas localities have picked up where this statewide organization left off. In fact, Harris County was the first area in the US to establish a broadband network exclusively dedicated to public-safety. This widespread connectivity has also helped to fuel innovations in places like Houston, which is home to The Gamer Wall, a world famous internet platform for competitive sports gaming.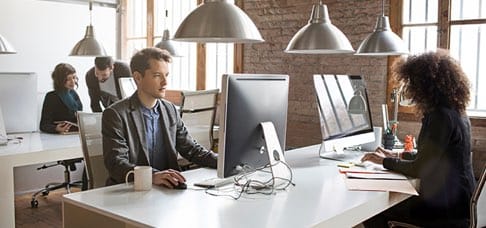 Looking at the Business Landscape in Houston
Houston is home to a growing global economy, making it a great place to start or develop your business. For starters, Houston has the largest export market in the U.S., with 4 major ports in the region and an impressive trade volume that continues to grow. That makes it easy and affordable for manufacturing centers to move their product. And with the nation's 4th highest population and several state and private universities in the region, Houston features an exceptional talent pool.
While Houston is a great place for businesses, it's also a great place for Houstonians themselves. The city is full of local flavor, with attractions like the American Cowboy Museum, tons of first-class dining options, and prominent sports teams like the Texans, Rockets, and Astros. The city even played host to Super Bowl LI in 2017! More importantly, however, Houston is a good place to work. In April 2017 alone, Houston businesses created more than 18,700 new jobs, so there's plenty of opportunities for skilled professionals to excel. And when you consider that 80% of the world's largest integrated oil companies currently run operations in Houston, it's little wonder that so many people are moving to the area.
Did You Know?
Service industries account for 2.5 million Houston-area jobs or four out of five workers in the region.
Top Industries in Houston, TX
Located on the Texas Coastal Plain, Houston was once a center for local oil and shipbuilding industries. Today, the modern Houston economy has since grown and consists of these top four industries:
Educational Services
Arts & Entertainment
Professional Services
Retail Trade
See where else Frontier is available in Texas
Missouri City, TX
Humble, TX
Sugar Land, TX
Kingwood, TX
Crosby, TX
Baytown, TX
League City, TX
Alvin, TX
Katy, TX
Dickinson, TX
Santa Fe, TX
Dayton, TX
La Marque, TX
Texas City, TX
Conroe, TX
Willis, TX
New Waverly, TX
College Station, TX
Bryan, TX
La Grange, TX
Caldwell, TX
Giddings, TX
Brownwood, TX
Hearne, TX
Rusk, TX
Austin, TX
Round Rock, TX
Buda, TX
Georgetown, TX
Kyle, TX
Jacksonville, TX