Introducing Your New Frontier Communications
Welcome to the Family
Frontier and Verizon Update
Broadband and Phone Territories
Frontier buys Verizon territories
Frontier Communications, one of the nation's fastest-growing telecommunications companies, has acquired all broadband and landline services from Verizon in the states of Texas, Florida, and California. Verizon sold these territories to Frontier with the $1.8 billion acquisition allowing Frontier to provide customers with faster Internet services to more households throughout multiple states. The Frontier/Verizon deal ensures that all remaining landlines are upgraded to the latest technology and will provide customers with the best service possible in the new areas.
Using a successful track record of integrating new operations, including significant experience with FiberOptic systems, Frontier is prepared to introduce customers to a new level of customer service. Frontier is an S&P 500 company, and is featured in the Fortune 500 list of America's largest corporations. Frontier currently operates in 24 states, and look forward to welcoming new customers and existing Verizon residential and commercial customers in California, Texas, and Florida.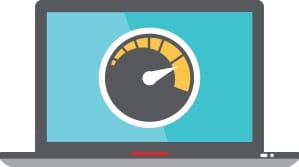 Are you new to Frontier?
We're here to Guide You
Why did Frontier buy Verizon?
Guided by a seasoned senior leadership team with deep industry experience, Frontier wanted to extend our excellent service to more customers in more areas.
Was this a merger or acquisition between Verizon and Frontier?
Frontier obtained new territories from Verizon in an acquisition which allows us to provide better quality services to more customers in more areas.
What new areas do Frontier services now cover?
Frontier will now offer services to Verizon customers in the areas of Texas, Florida, and California.
Does Frontier offer the fastest Internet in my area?
The acquisition allows customers to access Frontier's rich fiber-based communications service with a focus on expanding broadband to more areas in America. This means that more customers will have access to updated FiberOptic services lines and that you will likely receive the fastest service available in your area.
As a new customer, what does Verizon selling to Frontier mean to me?
As a new customer you'll enjoy the best bundle deals and lightning fast FiberOptic and Internet from the Frontier network. Our customer service agents are based 100% in the United States, which means you'll talk to people who understand your needs.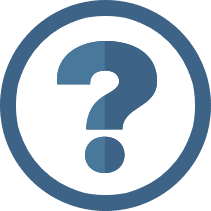 Existing Verizon Customers
Frequently Asked Questions and Answers
Billing
As a result of the transition from Verizon to Frontier, will my residential rates change on April 1, 2016?
While Frontier will continue to charge the same rates for services that were originally provided for Verizon customers, there may be some minor variations in taxes, surcharges, and fees as they vary by state.
Will there be any changes on my new bill?
You may notice a few minor changes to your monthly bill starting in April. See below for some items on your bill that may be affected. Your Frontier bill will show:
Monthly charges
Service charges and / or credits to your account
Taxes or other charges
Total amount due
New charges due date
Special offers on new products and services
If I have any questions about my bill, should I call Verizon or Frontier?
We are here for you. Effective April 1, 2016, you can contact Frontier at 1-800-921-8101 (Residence) or at 1-800-921-8102 (Business) or you can chat with us live and ask any questions you may have regarding your bill.
I'd like to receive my residential bill in Spanish, how do I sign up?
Customers can change the primary language used in their billing and customer communications from English to Spanish through Frontier.com and MyFrontier Mobile App. Just sign in using your Frontier ID, or create a Frontier ID if you're not currently a subscriber. Please contact us after April 1st at 1-800-921-8101 to inquire about your Spanish language billings options.
Internet
As a current customer of Verizon, will my Internet, TV, and Phone services change on April 1, 2016?
No, your current services will not change on April 1st.
Will my FiberOptic® of Internet download or upload speeds change?
No, your speeds will not change. Frontier will maintain the same great speeds you've previously enjoyed with Verizon.
TV
Will I get any discounts with DISH® TV?
You may be eligible for a bundle discount if you purchase a DISH Satellite TV with Frontier Internet or phone. This discount is based on a subscription to a qualifying package. For additional information, please visit Frontier.com.
Will I be able to watch Frontier TV on my desktop computer, tablet, and mobile phone?
Yes, Frontier supports a tremendous selection of live TV channels for phones, tablets, and PCs. This includes the most popular content providers available. Frontier TV Everywhere also includes a comprehensive Video on Demand library and a full-feature DVR application. Through our new application, you will be able to access this and many more services.
How will parental controls work on my Frontier TV? Will I have to change my code?
You will still have the ability to block certain channels, On Demand purchases, and set limited access on your TV. You can find instructions on how to use this feature in the User Guide on our website. Important note: parental controls must be set for each receiver individually.
Other
Will I need to download a new Games player?
Yes, the Frontier Games Player for Verizon Customers will be available to download on April 1, 2016 to ensure there is no lapse in your Games Service. The download will be available on www.FrontierGames.com.
Can I continue to use my own modem / wireless router from Verizon, or do I need to switch to a new one through Frontier?
Yes, you can continue using your equipment. Your current modem or gateway router will continue to work with your new Frontier Internet services. There is no need to return or exchange your working internet equipment.
Will my residential telephone number change?
No, you will keep your current telephone number.
Will the MyFrontier FiberOptic mobile app allow mobile streaming of DVR-stored video content like the one recently introduced through Verizon?
Yes, Frontier will be launching a TV Everywhere app which will allow you to download your DVR-stored programs and movies to your phone or tablet.
Does Frontier offer a mobile app for smart phones and tablets?
Yes. We offer a full-service feature app for iOS and Android-powered mobile devices which allows you to do the following:
access your Frontier FiberOptic Digital Voice call logs
listen to your voice mail without dialing an access number
Turn on/off and manage numbers for Call Forwarding, Simultaneous Ring, Do Not Disturb and Incoming Call Block
Manage your voice mail settings
Am I able to install McAfee Internet Security on a new device after April 1?
Unfortunately, you will not be able to install the security client of McAfee that was provided to you by Verizon on any new device after April 1, 2016. However, we offer our own security product that is even better and is available at a very low price. After April 1, please call 1-888-620-3663 for more details on how you can save by subscribing to one of our bundled services.